ABOUT US
Dap Little Vogue is an online kids' boutique that sells hand-picked, high–quality, customizable clothing. Our clothes are fashionable, yet simplistic and comfortable. Our meticulous designs are carefully crafted, keeping in mind the best interests of our little customers. We only believe in the best and we bring the best to you, with our superior craftsmanship, innovation, and creativity.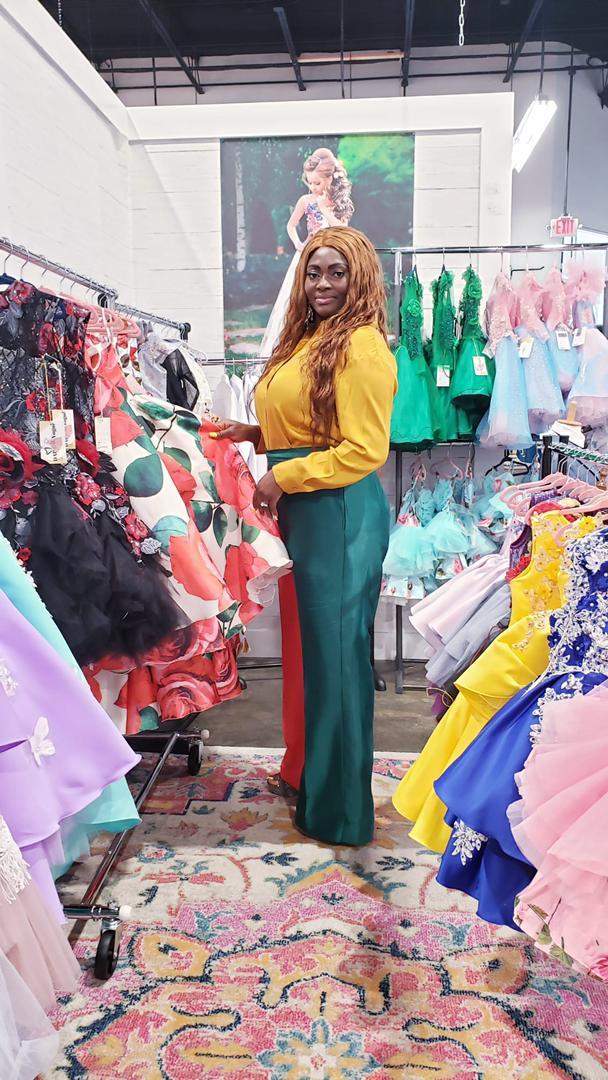 Hi, I'm Ida Ayuk Agbim, the face behind Dap Little Vogue and THIS is my story! Back when I was a
little girl, I was filled with a strong love for clothes and a desire to always look my best. I made sure
to dress well, and to always match the colors of my clothes and accessories. I was particular about
how I looked. My fashion tastes grew and I experimented with a variety of styles. When I moved to
the United states from Cameroon, I aspired to become a model. But circumstances changed and I
found myself pursuing an associate's degree in Nursing school. I was unable to complete my degree
when I found out my elder sister passed away. Life was hard and I needed time for myself.
When I returned to school, I changed my course to respiratory therapy. I got my license as a
vocational nurse and after graduating, there still seemed to be something missing. I needed to
pursue my dream. With the help of my wonderful husband who motivated and pushed me, it
seemed as though I was simply destined to create something big in the industry, and so, here I am!
In 2013, after my first daughter was born, the idea to clothe my princess in the most exquisite
dresses, shoes and accessories thoroughly excited me. However, none of the designers understood
my vision and so, I decided to take matters into my own hands. After researching textiles and
creating a few designs of my own, I finally found a look for my daughter that I was proud of. All of
my friends and family wanted to know where I shopped for my daughter. This motivated me and I
was excited to share my expertise with the world!
Two years later, when I had my second daughter, I was highly motivated to begin my journey of
creating an online kids' boutique.
My daughters are my inspiration, and it was through them that I realized my dream. I decided to
name the business after them. Using the first letter of their names, Destinedmiracle, Angel and
Purity, DAP Little Vogue was born!
My next goal was to scale my business and so, I worked tirelessly to expand the range of my
products to shoes and suits for little boys too. Families reached out to me telling me how much they
loved my designs. Dap Little Vogue became a one-stop shop for kids' clothing!
Today, I aspire to make your child's wardrobe brighter and better. Having already clothed more than
100 kids in the USA and in Africa, I want your kids to grow with style. After all, at Dap Little Vogue,
simplicity and comfort is our utmost priority. My team and I constantly innovate and research new
techniques and designs, to make your little angels, look as pure as they are.